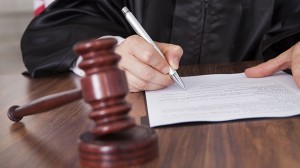 HUNTSVILLE (WBAP/KLIF News) – A Fort Worth man who once told jurors that the death penalty was "no big deal" is scheduled to be executed Wednesday.
It will be the nation's first execution of 2017.
Christopher Wilkins was convicted of murdering Willie Freeman and Mike Silva in Fort Worth in 2005, after Freeman sold him a rock instead of crack cocaine during a drug deal.
He also admitted to killing a third man, Gilbert Vallejo, during an argument over a pay phone outside a Fort Worth bar just a few days after the drug-deal murders.
Wilkins was sentenced to die by lethal injection in 2008.
He has appealed his execution and may receive a stay pending the outcome in the United States Supreme Court.
An appeals court dismissed Wilkin's previous appeal last week. He claimed his attorney at his 2008 trial in Tarrant County was deficient.
Wilkins is one four men from Tarrant County scheduled to be executed in Texas this year.
Copyright 2016. WBAP/KLIF News. All Rights Reserved.