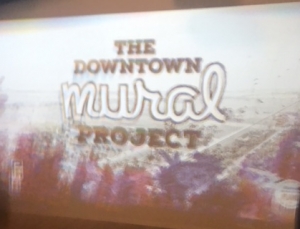 PLANO (WBAP & KLIF News) — The City of Plano wants anyone who has lived there to contribute to its downtown mural project.
The city is asking Plano residents, or anybody who has lived there in the past, to submit historical photos they think embody the culture of Plano. It's all part of the city's Downtown Mural Project, which aims to have three murals painted in Downtown Plano this year.
"This has been an amazing project that has already brought a community [together]," said Alex Hargis, the executive director of the Historic Downtown Plano Association. "And it's just getting started."
The city will be accepting photos and publishing them on the project's website, www.planomural.com, throughout the month of January. People can either submit them online or take them to Haggard Library in Plano to have them scanned.
In February, the city will present the photos to a handful of nationally and internationally acclaimed artists, who will be selected by a committee to design the murals, to inspire their designs to eventually be presented for the search committee.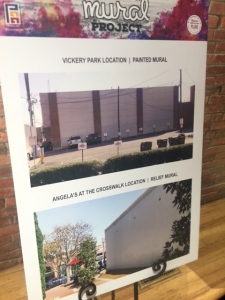 By March, the artists will be selected, and by April, the murals will be underway.
"Projects like this are really important," said Joshua King, a Dallas-based artist who is on the search committee. "Not only for the heritage of a city and community, but to highlight the future of the culture of a city."
The Downtown Mural Project is funded by a grant presented by the city's Heritage Commission. Two of the murals cost around $21,000, with the third costing around $4,000.
The locations of the two pricier murals have been decided — they will be at Vickery Park and Angela's at the Crosswalk. Hargis says the location of the third mural is still to be determined.
City officials and their partners on the Downtown Mural Project are hoping the murals become a staple of Downtown Plano for decades to come.
"It's also going to be celebrating our community spirit," said Mike Korman of the Plano Arts Foundation, "and give people another reason to join us in our arts district."