Sundays 5a-6a and 9p-10p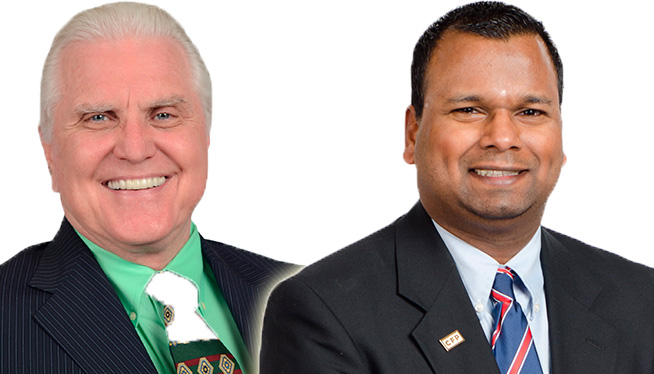 Dr. W. Neil Gallagher, PH.D
President and CEO
With over 30 years of experience guiding hardworking people toward retirement, Dr. Gallagher's goal is to help others take responsibility for their financial future. His life's passion is to help others retire safe, early and happy.
A former instructor at Texas Christian University, Dr. Gallagher holds a PHD from Brown University. As a financial journalist, he has authored 70 professional and popular articles and four books.
In addition to his duties with the Gallagher Financial Group, Inc., he also hosts a radio program and presents numerous financial strategies to organizations ranging from the Zig Ziglar Corporation to Hitachi Corp. In his spare time, Dr. Gallagher is an avid runner, having completed the New York City Marathon and many other races.
Matthew Gallagher, CFP®

Growing up, one of Matthew's first jobs was working in the office of the family business where he witnessed his father creating lasting relationships with individuals and making an impact in their lives—he knew he wanted to follow in his footsteps while honoring God at the same time.
As a Certified Financial Planner™ practitioner, Matthew knows everyone has unique dreams and goals for the future. By getting to know you and your family, he serves as a financial guide who strives to keep your best interest close to heart. He leverages years of experience to provide his clients with all-encompassing financial planning along with a bachelor's degree from Baylor University, a Certificate in Financial Planning from Southern Methodist University and a Certificate in Executive Management from the University of Notre Dame.
When not meeting with clients, Matthew spends quality time with his wife Erica, their sons, Jaden and Jensen and their four-legged friend, Hailee. He is also heavily involved in Gateway Church, the local community and served five years on the Hurst-Euless-Bedford Chamber Board of Directors.