Starting November 15th, WBAP is going to give you a holiday season that "Trumps" them all. Listen to Newstalk 820 AM weekday mornings and you could be getting in to see Donald Trump and Bill O'Rilley from the American Airlines Center on December 19th when this dynamic duo comes to Dallas with "The History Tour."
Listen weekdays to the Morning News team with Brian Estridge and Hal Jay, then again from 2pm – 5pm during the Rick Roberts Show and listen closely for the Donald Trump sounder for your chance to win.
So get ready. WBAP continues to find ways to give you a Christmas that "Trumps" them all with tickets to see our 45th president live in person at the American Airlines Center on December 19th.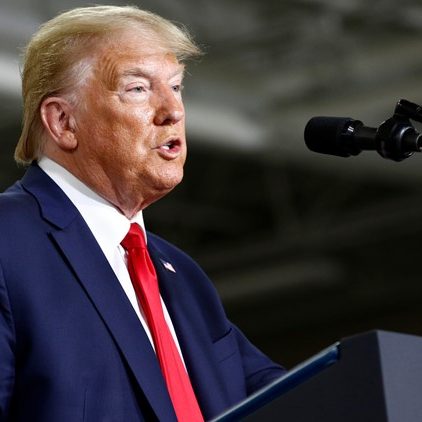 Donald Trump
These will be wonderful but hard-hitting sessions where we'll talk about the real problems happening in the U.S., those that the Fake News Media never mention. I will be focusing on greatness for our Country, something seldom discussed in political dialogue. If we don't make our Country great again, we will soon no longer have a Country! I look forward to working with Bill, who right now has the #1 bestselling book, to openly discuss the real problems of our Country, and how to solve them. Additionally, it will be fun, fun, fun, for everyone who attends!"
More on "The History Tour"
From January 2017 to January 2021, the 45th President of the United States presided over an especially intense period for the United States of America.
From the pandemic that killed hundreds of thousands, to the speedy development of the vaccine, to the rise of the economy, to the global challenge from China, Donald Trump was the dominant decision-maker and the most powerful person in the world.
In a series of live conversations across the country, Mr. Trump and Historian/Journalist Bill O'Reilly will discuss exactly how things were accomplished, as well as challenges, both good and bad!
Dubbed "The History Tour," President Trump will provide a never before heard inside view of his administration – which will be historical in and of itself.