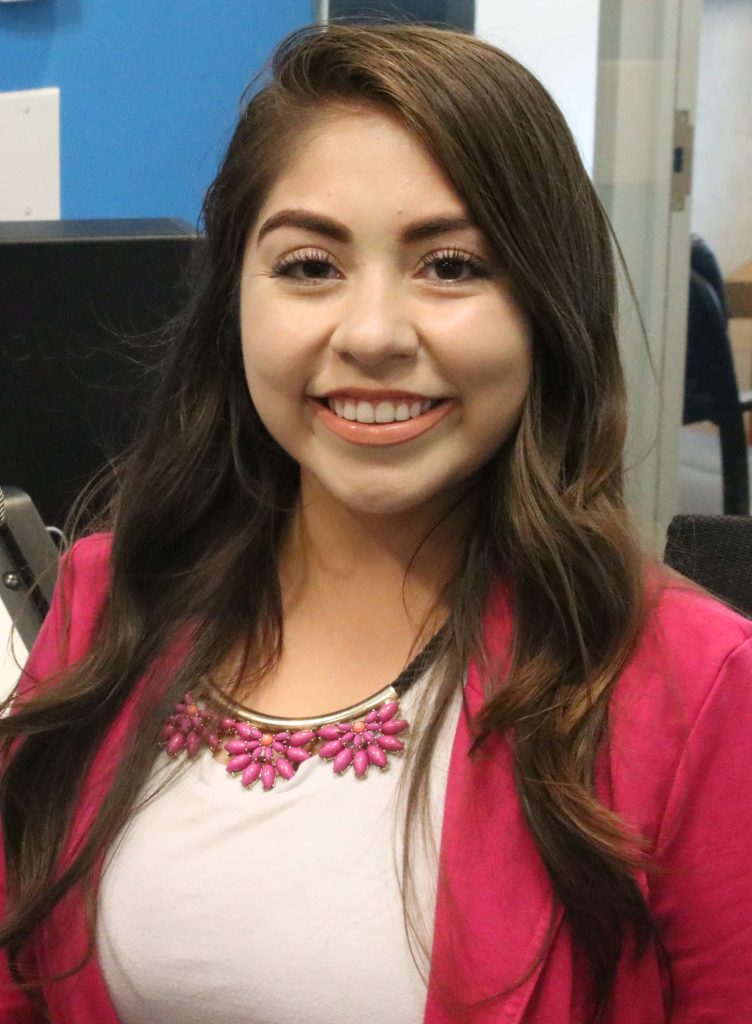 Valerie Perez is a reporter and anchor for WBAP. She was born and raised in Dallas, Texas. Where she spent most of her childhood watching the evolution of digital cameras and film. Quickly she became fascinated and started dabbling in the art field. After landing the lead role in a school play, where she portrayed a television anchor and performed several monologues. She knew journalism would become a great skill. Growing up in a family full of artists, she developed a passion for photography, music, and writing.
As the years went by, she continued practicing her writing skills. Then became a recipient of the outstanding achievement award in English and writing at UA Dallas. Eventually getting her poetry published in local literary magazines, such as the "Esse" magazine and a bilingual literary magazine called "Tale of One City."
Finding her way to get as much experience as possible, she attended St. Mary's University in San Antonio, Texas. Throughout her college years, she became the advertising manager for the university newspaper called "The Rattler," where she took on many roles and developed her skills in marketing, writing, and photography. As well as working in sports television for sometime at KSAT 12 ABC in San Antonio. Following this experience, Valerie won first place in the print advertising competition for the Texas Intercollegiate Press Association.
While pursuing a masters degree at the University of Texas at Dallas in Humanities with a concentration in literary translation, she helped the university's television channel UTDTV develop their news video content with a talk show called "In the Seat with Valerie Perez." Along with creating Spanish news content from scratch. After freelance reporting for some time, she worked as a producer, anchor, and reporter for 25 News Now in Victoria, Texas. Growing and improving their political content, she gained an audience and following in south, Texas.
During her spare time, Valerie enjoys reading, writing, jogging, dancing, and socializing with her family as well as friends in the metroplex. Valerie is eager to be back at her home base and is open to story ideas. Feel free to follow her on Instagram and Twitter @valerie_pereztv or give her a shout on Facebook @vpereztv.