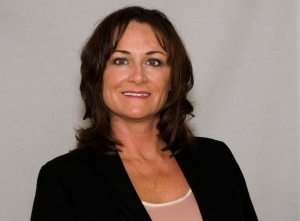 ​When I graduated from the University of Texas I had two goals, find a job and find it in Dallas.  After growing up in west Texas, I wanted to live in the big city of Big D!  I accomplished those goals, but they were short lived.  The job I had taken transferred me out of state after about a year…so off I went for the next 10 years.  One day I woke up in Colorado Springs, Colorado and said "I wanna go home"…and I know what you are thinking…why would anyone leave the beauty of the mountains ( you have no idea how tired I got of hearing "quality of life" while I lived there).  Well all I can say is that there is truly no place but Texas.
So I packed up my family and moved to Weatherford because we decided to raise our kids in a small town, but be close enough to a city for work and of course shopping.  If you read my last blog you know we recently became empty nesters…and as my husband likes to call it, pulled a Green Acres.  Only instead of giving up the city and moving to the country, we gave up the country life with a big home on two acres for a home in east Dallas.  And I'm thrilled to be back! I can't wait to enjoy all the things that Dallas has to offer…again.  Living near White Rock Lake and the Arboretum, entertainment and restaurants in Deep Ellum and only 20 minutes from my Happy Place – Northpark Mall.  Talk about your "quality of life"!  No longer do I have to drive 65 miles each way to work on I-30…spending 3 hours a day in a car is not good for anyone, believe me!
I will admit there is a lot I miss about the home where I raised my four children…drinking coffee on the back porch as I watched the birds, the deer that often bedded down in the open wooded area of my backyard and having a nearby Taco Casa…but I was happy to learn that the couple that bought my home are WBAP listeners…Mitch is a great guy! (I promised him a shout out).
Yes God closed the door on that chapter of my life, but opened a new door with new adventures.  Jeff and I are absolutely loving our new east Dallas lifestyle, especially the choices for Sunday Brunch…and most of all…I'm only 5 minutes away from a fountain Coke!