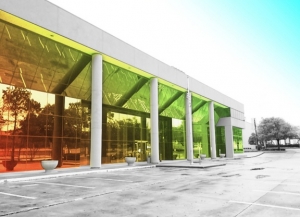 DALLAS (WBAP/KLIF News) – "It is a dream come true," said Neil Tomba, a senior pastor at Northwest Bible Church.  "It has been 13 years in the making, and this center is just the beginning."
A dedication ceremony was held Friday for the new Northwest Community Center near Texas Health Presbyterian Hospital in the Vickery Meadow neighborhood of Dallas.  "There are incredible needs for these people who are coming out of refugee camps and political asylum.  They came here with nothing more than the clothes on their backs.  When we started to care for refugees, many of them had come from Uganda and Congo.  Many are now coming from Afghanistan, Iraq, Nepal and Burma," said Tomba.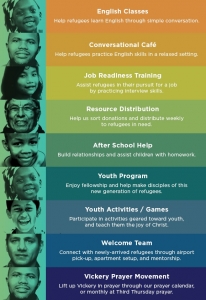 The center offers a number of free services including English classes, after-school tutoring, job training, and youth programs.  A medical clinic inside the facility will open this Spring.  It will be operated by Healing Hands Ministries.
The 15,000 square-foot facility has a common area, a meeting room, a youth space and a computer center.
"Building relationships is one of the most important things for refugees," said Tomba.  "They need to be able to integrate into society.  This center is set up to encourage those relationships."
The housing of refugees has been a polarizing issue that continues to make headlines in this election-year cycle.  "Their criticism comes out of fear, and I totally understand that.  We are looking at the most densely-populated area in the Metroplex.  That scares people.  It scares people to have outsiders come in.  However, I would encourage people to take an opportunity to sit down and get to know people.  What you find is that they are a whole lot less different than you than you think because they are human beings," added Tomba.
The new center officially opens Monday.  "Jesus loves those who are downcast and distressed, those who are displaced, those who are not cared for and those who are homeless.  We are trying to walk in the footsteps of Jesus who was constantly going out to people that society didn't accept.  He was criticized because many people didn't understand why he would do it."
Click here for more information.
Copyright 2016.  WBAP/KLIF News.  All Rights Reserved.