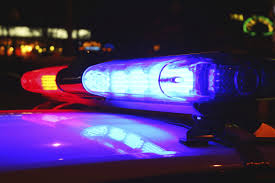 DALLAS (WBAP & KLIF News) — What began as an undercover investigation into a murder turned into a lengthy car chase and eventually an arrest Wednesday morning.
Dallas Police and state troopers had undercover officers following two men they believe were connected to a murder in Balch Springs. Around 12:30 Wednesday morning, the suspects detected the undercover officer in Irving and fled in a vehicle, eventually crashing in a creek in Dallas near I-35e and Harry Hines.
The suspects then fled on foot while firing shots into the air but were eventually cornered by police and arrested.
One officer was injured during the chase, but not by the shots. One of the K-9 police dogs injured the officer sending them to the hospital for stitches. They are expected to recover.