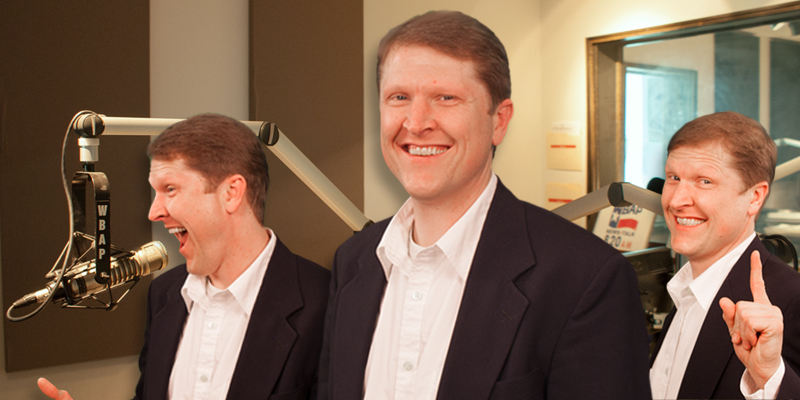 Podcast
The Chris Krok Show is heard every weekday evening, 8:00 – 12:00 on WBAP NewsTalk 820.
Passion is the one word that sums up the Chris Krok Show. That's what sets him apart from others…  his energy and his passion. Krok is all about his family and his strong middle class values.. and his faith.   He loves talking about how his dad was a cop and  his mom was a nurse.
The show's about life… sometimes you're angry at something that's happened in the news… sometimes you're sad. Other times you're laughing out loud. No one is more passionate for local issues than Krok. And he proudly pulls back the curtain to talk about his wife, kids and pets.
Krok has been a guest on cable TV news shows, like Bill O'Reilly and Lou Dobbs. He also does regular editorials on WFAA-TV Channel 8 ABC.
In 2011, Krok was honored as one of the 100 most important Radio Talk Show Hosts in America, by being added to "Talkers" magazine's "Heavy Hundred" list, ranking him among the biggest Talk Radio Stars in the U.S. "Radio and Records" named Krok as one of the "Ten Up and Coming Talents to Watch" in 2009. "Talkers" magazine named him as one of the 250 most important Talk Show Hosts in 2007.
Call in to The Chris Krok Show: 800-288-WBAP (9227)