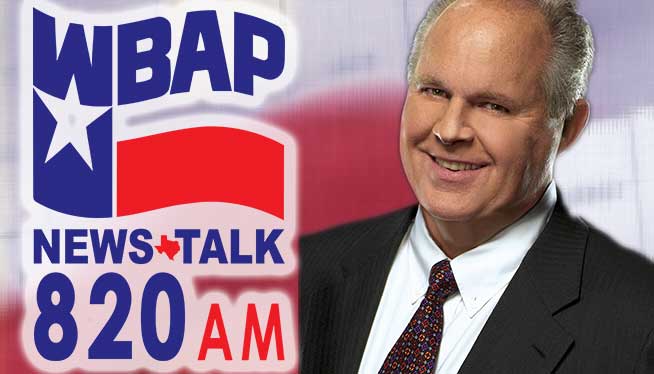 Host of the highest-rated national radio talk show in America, Rush Limbaugh has taken the political world by storm. He began hosting his nationally syndicated program on August 1, 1988 with 56 stations. Currently he is carried by more than 645 radio stations and is listened to by more than 20 million people weekly.
Rush started his radio career in his hometown of Cape Girardeau, Missouri, then moved to Pittsburgh. He tired of being a "radio DJ" and left radio to work for the Kansas City Royals as director of group sales. He missed radio, and in 1983 became a political commentator for a Kansas City station, then moved to KFBK in Sacramento for his first talk show.
The Rush Limbaugh Show is heard Monday through Friday on WBAP live from 11:00 a.m. until 2:00 p.m. The Rush Limbaugh Morning Update is heard weekday mornings at 5:55 a.m.
Email Rush here.
Dial 800-282-2882 to call in to Rush's show