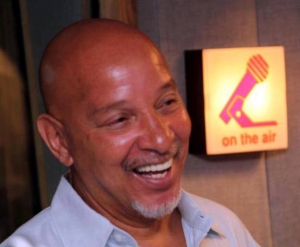 Sam Putney is a 40-year radio news anchor who started his career in his hometown of Houston, Texas.  His big break came after he gave a speech at the University of Houston.  After hearing the speech, the professor emphatically suggested that Putney contact KULF-AM for an interview as they were looking for a news intern.  Putney called, and 2 days later he found that he'd been chosen for the internship program. But that's not all, he received two A's and six hours credit and then KULF hired him to be the overnight news anchor getting to work with radio legends such as "Stevens and Pruitt" and "Hudson and Harrigan."
Eleven years passed and "BAM," clear out of the blue, Putney gets a call from Stevie Wonder and an ex-general manager and friend of Putney, asking him if he'd consider moving to Los Angeles to be the sports director at KJLH (kindness, joy, love and happiness). Three weeks later, Putney was checking into the Airport Park hotel right next to the Forum and the Lakers had a game that night.
Putney acknowledges the best part about moving to L.A. is that's where he met his wife, through her sister who worked with Putney at KJLH. Two years later Putney and Ina were married and 6 months after that, the other half of the "Steve and Sam" morning show married Putney's wife's sister, making them the only show in the country featuring brothers-in-law.
By now, the Putneys had settled in and were calling L.A. home for life. That's when Sam received a call from James Alexander, the program director at K-104 in Dallas. He was looking for a high-energy newsman who also was a personality to go in with Skip Murphy & Company. Murphy had been brought in 4 months earlier to take over after Tom Joyner had left K-104. After their fist meeting, the chemistry was so good they had a show at the table in the restaurant, after which the Putneys were made an offer they couldn't refuse and moved to Grand Prairie, where they still live today.
As for Skip Murphy & Company, they went on to become the number 1 morning show in the Metroplex for years in all age categories and won many prestigious awards along the way.
Also, Putney is a Vietnam Veteran and has won numerous major awards on his own, including B.R.E.(Black Radio Exclusive) "Newsman of the Year" (major market) 1991.
Putney has been happily married for 25 years. He enjoys music of all genres, playing his flute and bassoon, loves to travel with Ina and spend as much time as possible with their kids and grand kids.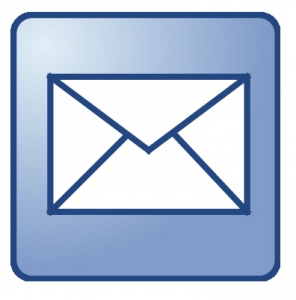 Email Sam

Follow @WBAP247News on Twitter

Like us on Facebook