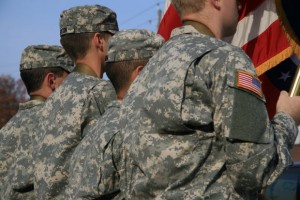 Addison (WBAP/KLIF News) – Veterans often just need to talk with someone who speaks their language.
That's why the Steven A. Cohen Military Family Clinic at Metrocare is opening its doors.  It's a place for veterans and their family members to go if they need counseling or mental health services.  It's free, because hedge fund manager Steven Cohen is paying for it out of his own pocket.
"Mr. Cohen thought, I can do something about this, I can make a difference with my wealth," said CEO Dr. John Burress.  "He's done that.  He's funded so this clinic can be free to anyone who needs us."
Most of the clinic's staff are either veterans, or the immediate family of a veteran.  Outreach Director Jonathan Hill says veterans who need help have a natural trust for other veterans.
"As veterans, I think we can make that connection with those that fought," said hill.  "When they hear we've chewed on the same dirt, breathed the same air, it's an easier connection to make other than a stranger coming to talk to them."
Hill is a retired Army First Sergeant, and a recipient of the Silver Star.
The clinic will offer counseling services to all veterans and family members, especially those who have served since 9-11.
Copyright 2016, all rights reserved