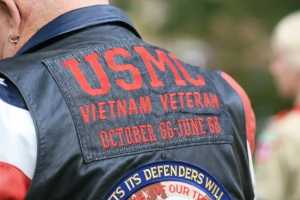 Dallas (WBAP/KLIF News) – In a first of its kind study, the VA finds 7,400 vets took their own lives in 2014, or 20 per day.  70% of those were not regular users of the VA system.  The problem is, a lot of vets don't understand help is available, says one mental health expert.
"We need to make those services immediately available and as accessible as possible," said Dr. John Burress, CEO of the Cohen Military Family Clinic in Addison.  "We need to battle the stigma that comes with these services, because this outcome should be unacceptable to us as a society."
Burress says it's not just recent combat veterans who are committing suicide; 65% of all victims were older, peacetime veterans, in their 50s and up.  Other findings included the sobering fact that veterans ended their lives 21% more often than civilians.
With 15% of all separating service members choosing to make North Texas home, Burress says it's vitally important for all of us to check on our friends and neighbors, and make sure they get help if they need it.
Copyright 2016, all rights reserved