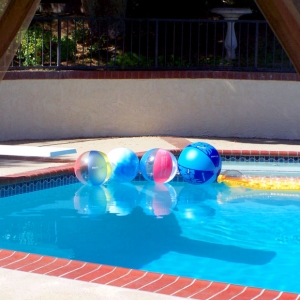 Plano (WBAP/KLIF News) – A four-year old Plano boy is dead after he somehow got into his family's pool and drowned.
Captain Peggy Harrell with Plano Fire Rescue says kids absolutely have to be supervised by an adult whenever they are in the water, or even playing near a swimming pool.
"That person doesn't do anything but keep their eyes on the water," said Harrell.  "No texting, no reading, no working on a computer, not even chatting with another adult.  Eyes on the water at all times."
She says just because it's back-to-school time doesn't mean you can relax, either.  With the weather expected to stay hot for another month or more, kids will still want to be in the pool.
Texas leads the nation in child drownings.  Harrell says in all of last year, 75 kids drowned in the state.  So far in 2016, 86 have drowned.
Copyright 2016, all rights reserved