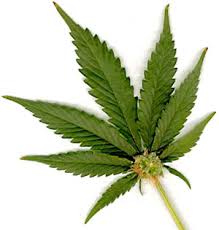 AUSTIN (WBAP & KLIF News) — Texas lawmakers and police officers are speaking out in support of a bill that would lessen the punishment of those possessing small amounts of marijuana.
House Bill 81 proposes that the punishment for those caught with one ounce or less of marijuana should be reduced significantly from an arrest, possible jail time and a blemish on someone's criminal record to a $250 fine.
"These arrests take up valuable criminal justice resources that the citizens of Texas would much prefer be used on violent and property crime," said Heather Fazio of the Marijuana Policy Project.
Current and retired police officers from North Texas and Houston spoke in favor of the bill Thursday morning at the state capitol in Austin. Also supporting the bill was a former narcotics detective, a retired Texas peace officer, a retired district judge, and Representative Joe Moody, who authored the bill.
Fazio said one of the biggest problems with the current punishment for possession of marijuana is the fact that it goes on somebody's criminal record.
"That conviction can hinder a person's access to education, employment, and housing," Fazio said. "Even a person's driver license is automatically suspended whether the individual was in, near or around the vehicle at the time of their arrest."
She said the bill has bipartisan support, and that she is optimistic it will be passed before the Texas Legislative session is finished in May.
"This would free up valuable criminal justice resources, allowing our police officers and prosecutors to focus on the priority crimes in our communities," Fazio said, "Which would keep us much safer."
To hear WBAP's Scott Sidway's interview with Heather Fazio of the Marijuana Policy Project, click the media player below.