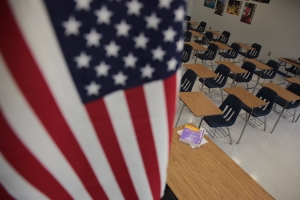 AUSTIN, Texas (AP) – Texas lawmakers have voted to allow handgun permit holders to have guns in their parked cars outside schools.
The Senate gave final approval to the measure Saturday, sending it to Gov. Greg Abbott for his consideration. The vote came a day after Abbott signed into law a sharp decrease in fees paid to obtain a handgun license.
The bill allowing guns in parked cars at schools is aimed at teachers and school workers who want to keep their weapons in their vehicles without violating state law. Opponents worry it raises the potential for danger if a car is burglarized on school property.