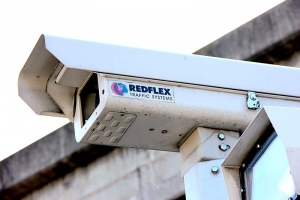 FORT WORTH (WBAP/KLIF News) — According to Fort Worth city records, thousands of drivers are refusing to pay tickets that come from the hotly debated red light cameras.
The Fort Worth Star Telegram reports more than half of the nearly 225,000 tickets issued by the cameras last year were sent to collection agencies.
For a $75 ticket, that amounts to about $8.7 million worth of fines not being paid.
The information comes as Texas lawmakers debate legislation that would put an end to the cameras. Those who want them gone say they are unconstitutional, but those who want them to stay say they make roads safer.
Representative Jonathan Strickland proposed a bill in the Texas Legislature to remove the cameras, but as of Monday morning, it has not passed.