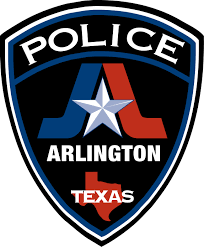 ARLINGTON (WBAP/KLIF News) – Arlington police have joined forces with hundreds of police departments nationwide in a training program that helps them better deal with people suffering from mental illness.
According to a survey of law enforcement by the Mental Illness Policy Organization, 63% of respondents said the amount of time their departments spend on service involving the mentally ill has increased during their career.
"This training is crucial because a lot of times when you see this use of force incidents around the country, many times they become deadly use of force incidents, related to individuals who are exhibiting mental illness," said the department's Lt. Chris Cook.
The entire department took the "One Mind" Campaign training that was created by the International Association of Chiefs of Police.
Cook said this type of training came in handy during one of his fellow officer's recent encounter with a teen who slashed a woman at Veteran's Park last year.
"He had rapid breathing. He was in a manic state. So she was able to determine that in lieu of an immediate arrest, he needed to be transported to a mental health facility," said Cook.
The teen was treated and later charged with a felony. The woman recovered from her injuries.
The organization said it's one of the most critical issues in 21st century policing.
Copyright 2019. WBAP/KLIF News. All Rights Reserved.