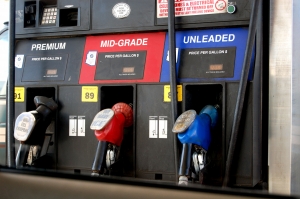 DALLAS (WBAP/KLIF) – The coronavirus pandemic is causing gas prices to plummet across the country and experts believe prices will continue to fall.
According to the tech company Gas Buddy, COVID-19 restrictions like closed school buildings and offices are leading to less traffic which drives down demand and increases supply.
"I like these prices, they're pretty good," said a Richardson woman filling up her tank Tuesday.
"It definitely beats what is was before," another customer said.
According Patrick Dehaan with with Gas Buddy, the national average for a gallon of regular unleaded sits at $2.08. He believes the trend will keep up as long as confirmed COVID-19 cases continue to rise.
"As of Tuesday we had 23 states with average gas prices at less than $2.00 a gallon," Deehan said.
In Dallas Fort Worth, the average gas price was fluctuating around $1.50 per gallon.
Listen to Clayton Neville's story below:
Copyright 2020. WBAP/KLIF News. All Rights Reserved.