(WBAP/KLIF) — With many North Texas families out of work, making payments to the city for water and sewer services is the first to go.
Not only that, but sales tax revenue has ground to a halt, bringing about budget shortfalls for many municipalities.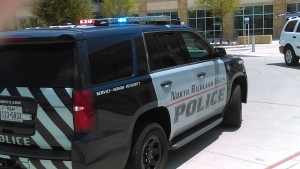 In an attempt to offset the loss, North Richland Hills will implement employee furloughs May 1st, 8th, and 15th.  City manager Mark Hindman says the move would save the city a half a million dollars.  Fortunately, the pay cut will be spread out over the remainder of the year.
North Richland Hills is one of the first North Texas cities to implement employee furloughs.  The city is only shutting down non-emergency services for those three days, but emergency services will remain in place.
According to WFAA, many cities in the Metroplex are looking at similar measure due to the financial effects of the pandemic.
Listen to WBAP/KLIF report:
(Copyright 2020 WBAP/KLIF. All Rights Reserved)