(WBAP/KLIF) — The Plano City Council ended up passing a mask recommendation, Tuesday night.  After more than three hours of debate and public comment, the council deadlocked 4-4 on a measure to impose fines for businesses failing to enforce the mask ordinance.  However, Mayor Pro Tem Kayci Prince said the council was hesitant to penalize businesses.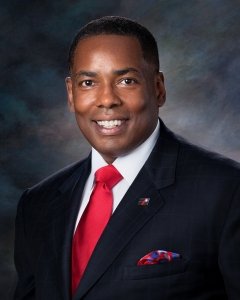 The council subsequently passed an amended ordinance on a 5-3 vote that included a strong recommending to wear masks, but no penalties. The move came as a disappointment for Mayor Harry Larossilliere, who lost three family members to COVID-19.
The Plano City Council struggled to come to a decision on a mask-wearing ordinance.  Councilman Shelby Williams felt imposing fines on local businesses was unethical, while Mayor Larossilliere  wanted a measure with teeth.  The city elected to pass an ordinance which strongly recommended businesses to require masks.
Listen to WBAP/KLIF report:
(Copyright 2020 WBAP/KLIF. All Rights Reserved)