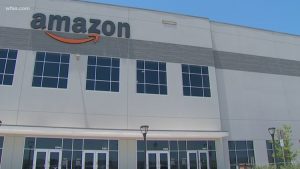 DALLAS (WBAP/KLIF News) — The national commercial real estate business continues to be led by Texas, specifically Austin and Dallas.
Commercial real estate services company CBRE has released the results of a new survey of investors nationwide and the by the numbers Austin came in first place with Dallas-Fort Worth close behind for investment prospects this year. Los Angeles was knocked out of the top spot from last year by both Texas cities and is now in third place.
As Dallas.CultureMap explains, a big reason for the findings is market affordability and security. In releasing the results of the study CBRE said, "The Sun Belt markets of Austin, Dallas, Phoenix, and Atlanta were among the top-performing metros where the least number of jobs were lost in 2020."
CBRE went on to predict that DFW and Austin "will see intense competition for good-quality assets from all types of investors."
It's a significant development. For the first time in the history of the survey large investors, whose who manage more than $50 billion assets, prefer smaller markets like Austin and Dallas-Fort Worth over mega markets like L.A. and New York.
Ari Rastegar, founder and CEO of Austin-based Rastegar Property Co., which owns apartment, office, and industrial properties in U.S. Dallas-Fort Worth, says, "While Austin has become one of the fastest-growing tech hubs globally, Dallas has long been the financial center of the state and Sun Belt region, benefiting from the tremendous … educational institutions that are located throughout the metro."