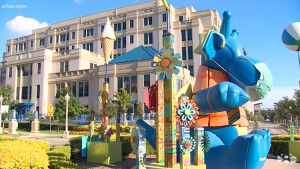 Fort Worth (WBAP/KLIF) – Amid disturbing new statistics from Cook Children's on child suicides, the hospital has created a new prevention campaign after treating a record number of 43 children who attempted suicide this last month; and, last year, for the first time ever suicide was the leading cause of traumatic death at cook children's last year.
Cook Children's hopes it's new JOY campaign will help children and teens facing struggles. Joy is and acronym which stands for: Just breathe. Open up. You matter.
Cook's will address the issue in a series of articles this month.
Sadly, Cook Children's has seen a record number of patients attempting #suicide in the past year. Cook Children's aims to bring awareness to the #mentalhealth crisis affecting children & teens with the launch of
The JOY Campaign: https://t.co/rGSTiLjDic. #SuicidePrevention

— Cook Children's (@CookChildrens) April 6, 2021
Copyright 2021 WBAP/KLIF. All rights reserved.