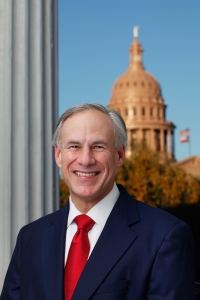 DALLAS (WBAP/KLIF) – Texas Governor Greg Abbott supports constitutional carry legislation currently working its way through the state legislature.
The Texas House already approved a measure that would allow Texans to carry firearms without a permit. The Senate is debating a similar measure while a newly established committee is considering its specifics.
"Once the Senate passes it out, the House and Senate will convene and work out any differences and get it to my desk," Governor Abbott told WBAP's Rick Roberts on Tuesday. "And I'll be signing it."
Before the Governor announced his support for the bill on WBAP, he had been tight lipped about where he stood on the bill.
"This is something that 20 other states have adopted and it's time for Texas to adopt it, too," Governor Abbott told Roberts.
Advocates for constitutional carry say it's the next step in protecting the Second Amendment in Texas. Opponents, which include Texas faith leaders, and several Police Associations, worry that the law would lead to a lack of training, creating a potential danger for Texans. In response, those who support the bill have pointed out that state requirements to buy a gun are still place.
Listen to Governor Abbott's conversation with WBAP's Rick Roberts below:
Copyright 2021. WBAP/KLIF News. All Rights Reserved.