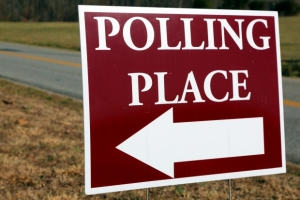 DALLAS (WBAP/KLIF) – Big corporations continue to push back against proposed voting laws being considered in the Texas legislature.
Former Dallas Mayor Ron Kirk is behind the newly formed group, Fair Elections Texas, which has organized dozens of big corporations and chambers of commerce to publicly oppose legislation they believe restricts acts to voting.
"We stand together, as a nonpartisan coalition, calling on all elected leaders in Texas to support reforms that make democracy more accessible and oppose any changes that would restrict eligible voters' access to the ballot," the rationalization insisted in a statement released this week. "We urge business and civic leaders to join us as we call upon lawmakers to uphold our ever-elusive core democratic principle: equality."

Businesses who have joined Fair Elections Texas in opposition to the voting legislation include, Microsoft, American Airlines, HP, Etsy, Patagonia, Gearbox, and others.
Senate Bill 7 limits early voting, among several other provisions. House Bill 6, would make it a state jail felony for local election officials to distribute unsolicited mail-in ballot applications.
Advocates for the legislation say it's more important that ever to protect the integrity of U.S. elections.
Copyright 2021. WBAP/KLIF News. All Rights Reserved.