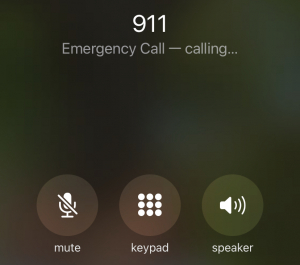 DALLAS (WBAP/KLIF) – Two of the largest Police Departments in North Texas are working to overcome a national shortage of 9-1-1 dispatchers.
The shortage has resulted in several delayed responses from Dallas Police. City Council woman Cara Mendelsohn said Tuesday that department leadership has taken action to implement a signing bonus for dispatchers.
"But we've got to do more so we have a stable staffing of professionals," said Mendelsohn.
The department also assigned its class of new recruits to work dispatch.
"They're now doing a rotation in the communications department so they are answering 911 calls," said Mendelsohn. "We'd like them to be out on the street, but it all starts with 911."
The Fort Worth Police Department said Tuesday that due to some of the challenges presented over the last year, specifically the COVID pandemic restrictions, the hiring process for new call-takers was slowed and complicated. Because of this, FWPD said staffing in its call center has not been able to keep pace with employee attrition and our rapid population growth.
"This has led to understaffing issues which have, in some limited cases, translated to a slowed or delayed response to our citizens who are attempting to reach emergency services," the department said in a statement. "We apologize for this disservice and recognize that 911 services must remain intact, especially in the face of difficult challenges."
To remedy the staffing issues, the Fort Worth Police Department has taken several steps to fix the immediate staffing issues and plans to implement long-term solutions to avoid a repeat scenario. The department will streamlining the call-taking process to lessen the time that a call-taker is required to be on the phone with a caller. It also intends to implement modified work schedules in the call center to increase the staffing that is available at all times. FWPD will also temporarily mandate overtime shifts for all call center employees, and continue to focus on its hiring campaign.
Listen to Clayton Neville's story below:
Copyright 2021. WBAP/KLIF News. All Rights Reserved.