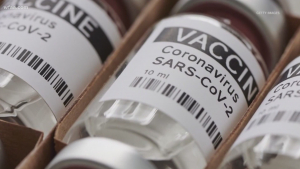 Texas (WBAP/KLIF) – Stats from the Texas Department of State Health Services show that it took 51 days for Texas to get its positivity rate from 5.25% down to 2.81%, the state's low mark, but it has taken 16 days to go back up to 5.25%.
Experts expect the numbers to go higher amid the fast-spreading and more contagious delta variant.
Stephen Love, President and CEO of the DFW Hospital Council also told WFAA-TV that most of the new infections are among younger Texans. Love continues to urge every eligible Texan to get vaccinated.
(Copyright 2021 WBAP/KLIF 24/7 News. This report contains material from the WFAA-TV)