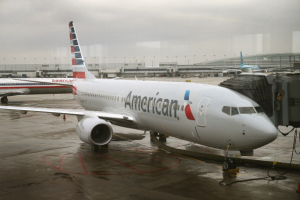 Dallas (WBAP/KLIF) – A bodybuilder from Turkey took to Instagram to express her disappointment over being barred from boarding an American Airlines flight from DFW to Miami recently because her clothing was deemed "offensive."
26-year old Deniz Saypinar wrote that she likes to wear clothes that "reveal her femininity," but that she never dresses in a way that will offend anyone.
"I am an athlete, and now I have to wait here until the morning. I like to wear feminine clothes that reveal my femininity, but I never dress in a way that will offend anyone. I'm mature and civilised enough to know what I can and cannot wear. I don't deserve to be treated like the worst person in the world for wearing denim shorts. What separates us from animals if humans can't control even their most primitive impulses."

Deniz Sapinar, 26 (Instagram)
"I feel insulted. They wouldn't let me on the plane because I wore these shorts in the United States."
An officials for the Fort Worth based carrier confirmed the incident as well as American's policy for passengers which says that they "must dress appropriately; bare feet or offensive clothing aren't allowed."
Saypinar included a photo with her post, showing a brown tank top revealing much of her mid-section, denim shorts and a white jacket tied around her waist.
(Copyright 2021 WBAP/KLIF. All rights reserved.)