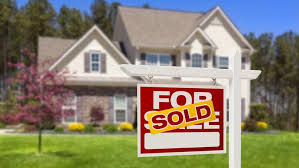 FORT WORTH (WBAP/KLIF)- Housing Channel, a Fort Worth-based community organization that promotes homeownership and access to affordable housing, is encouraging homeowners struggling with house payments in the wake of the pandemic to contact the organization for assistance via the Texas Emergency Mortgage Assistance Program (TEMAP), which provides mortgage relief for low-to-moderate income homeowners who have been economically impacted by COVID-19.
The program can pay up to six months of an eligible homeowner's mortgage, including payments in arrears, with at least one of those months covering a future month. To qualify for assistance, applicants must meet income and other eligibility requirements, such as a pandemic-related job loss, reduction of wages, or lost business revenue.
Donna Van Ness, president of Housing Channel, said that it's critical that homeowners who have fallen behind on payments (or fear that soon will happen) act immediately in order to save their homes.
"Foreclosure is a scary prospect, so it's understandable that many people become paralyzed, so to speak, and avoid the issue because they're afraid to face reality," she said. "But hiding from the problem will only make it worse. We've helped hundreds of people avoid foreclosure and keep their homes over the years, and after they take that first step to get in touch and ask for help, they're often pleasantly surprised to learn that they have more options than they thought. But the longer you wait, the harder it is for us to help – and if you never call, we can't help you at all."
Since funding for TEMAP is limited, Van Ness emphasized the need to contact Housing Channel and submit an application right away.
"Also, we want people to call us even if they don't think they're qualified for TEMAP, or if they're renters who are struggling with rent and utilities as a result of the pandemic," she said. "Our housing counselors are extremely knowledgeable. They're the best people you can talk to obtain free advice and resources to help you keep a roof over your head and protect your most valuable asset, your home."
For free assistance with foreclosure prevention, visit housingchannel.org, email counseling@housingchannel.org or call 817.924.5091.
Counseling in Spanish is available.