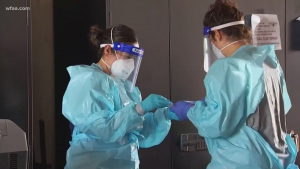 DALLAS (WBAP/KLIF) – Evidence of an untreatable fungus has spread to two Dallas-area hospitals.
According to U.S. health officials a cluster of 22 patients have the fungus and two were resistant to all three major classes of antifungal medications. Both those patients died.
The fungus is said to be a harmful form of yeast that is considered dangerous to patients with serious medical problems. 
Health officials did not identify the facilities that were involved.
The fungus has also popped up in a Washington, D.C.