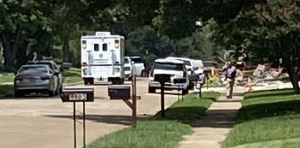 PLANO (WBAP/KLIF) – It's not your ordinary week on Cleveland Drive in Plano.
"I mean helicopters have been here overnight and their trying to get all the wreckage cleared," said John Farley who lives several houses down from the home that exploded. "It's just the recovery process."
Plano Fire-Rescue initially said that the explosion was caused by an isolated gas leak, but now believe it may have been intentional.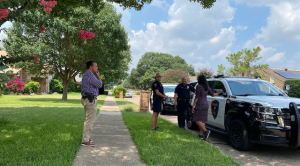 "Just to think that it wasn't accidental is awful," said Farley. "Something like this is unfair. Your entire house is leveled and every possession just gone."
Authorities said the person who lived inside the house that exploded, as well as five members of a family next door, were hospitalized. According to neighbors, the three children have been released.
Police haven't expanded on the possibility that the explosion was set on purpose, but an investigation is ongoing. Investigators were on scene Thursday. Police closed the street to the public.
Listen to Clayton Neville's story below:
Copyright 2021. WBAP/KLIF News. All Rights Reserved.