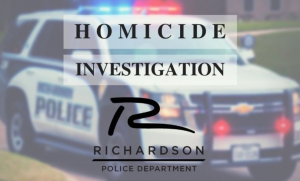 RICHARDSON (WBAP/KLIF) – Richardson Police Department detectives are investigating a deadly shooting that happened Friday afternoon in a grocery store parking lot.
According to Richardson Police, Officers responded to the Tom Thumb parking lot on W. Arapaho Road after receiving 911 calls that a man approached a parked pickup truck and fired a gun multiple times.
Police said a woman, who was alone in the in the truck, was shot. The suspect then left the location in another vehicle. Paramedics arrived and transported the victim to the hospital where she succumbed to her injuries and was pronounced dead.
Information obtained by detectives indicates the suspect and victim knew each other, according to Police.
Anyone with any information on the shooting is asked to contact the Richardson Police Department at 972-744-4800.
Copyright 2021. WBAP/KLIF News. All Rights Reserved.