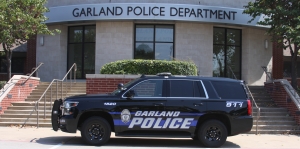 GARLAND – WBAP/KLIF – Garland Police charge a 30 year old man with two counts of intoxication manslaughter after a firey crash early Sunday morning.
The crash happened on Highway 66, between Dexham and East Centerville Roads.
Police say they believe a car driven by Gustavo Huerta Jr. rear-ended another vehicle, causing it to hit a concrete median; flip and burst into flames.
Victims are not identified; Huerta Jr is held in the Garland Detention Center and bond is not yet set.
Listen to WBAP/KLIF report:
(Copyright, All Rights Reserved, WBAP/KLIF 2021.  Contains material from the Associated Press.)