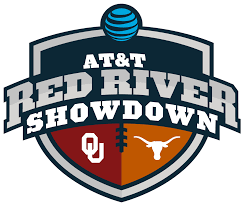 DALLAS – (WBAP/KLIF) – With seconds left, a 33-yard touchdown run by Kennedy Brooks of Oklahoma capped off a second half comeback by OU. Some call it Oklahoma's largest comeback victory in the history of the Red River Showdown. Before the first quarter was completed, the Longhorns held court with a 28 to 7 lead in the game.
Brooks ran for 217 yards and two go-ahead touchdowns in the fourth quarter, including the 33-yard run with just three seconds left. Sixth ranked Oklahoma beat Number 21 Texas 55-48 with the Red River rivalry moving to the Southeastern Conference soon.
Oklahoma won four of the last five and seven of the last ten matchups despite Texas' all-time lead in the series (63-49-5). The Golden Hat and Governor's Cup will return to Oklahoma for another year.
UT returns home empty-handed to host the Oklahoma State Cowboys next weekend at DKR. Texas falls to 4-2 (2-1) on the season.
(Copyright, All Rights Reserved, WBAP/KLIF 2021)