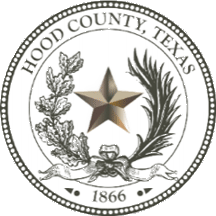 Hood County, TX (WBAP/KLIF) – The elections administrator for Hood County has resigned amid pressure from Trump loyalists to oust her, according to the Texas Tribune.
The effort against Michele Carew over the past few months happened even though the former president won the county by a landslide in 2020.
Carew, an election administrator with 14 years experience, had faced calls for her resignation since claims unfounded claims of "widespread voter fraud" and a "fraudulent election" emerged in the wake of the election.
Critics accused Carew of "harboring a secret liberal agenda," and of violating election law; that, as the Texas Secretary of State debunked those claims, saying that Carew was adhering to state election laws.
Critics aim to nix the position and the pass the duty of overseeing elections on to to an elected county clerk.
Carew told the publication that when she started out, "election administrators were appreciated and highly respected." Now she says that they are made out to be the bad guys."
Austin based civic engagement advocate David Becker told the Trib that it's a troubling trend toward non-partisan election administrators being forced out in favor of elected officials. Becker heads up the Center for Election Innovation and Research. Carew has taken a position with the organization.
According to a tweet from Pro Publica and Texas Tribune reporter Jeremy Schwartz, "Not all Republicans sought to oust her:
Jeremy Schwartz@JinATX·Not all Republicans are seeking to oust her. Her staunchest defender is County Judge Ron Massingill: "We want somebody in that office that is neutral and unbiased. We can't have the Democratic Party or the Green Party or the Republican Party telling her how to run the election."
(Copyright 2021 WBAP/KLIF 24/7 News. This report contains material from the Texas Tribune.)