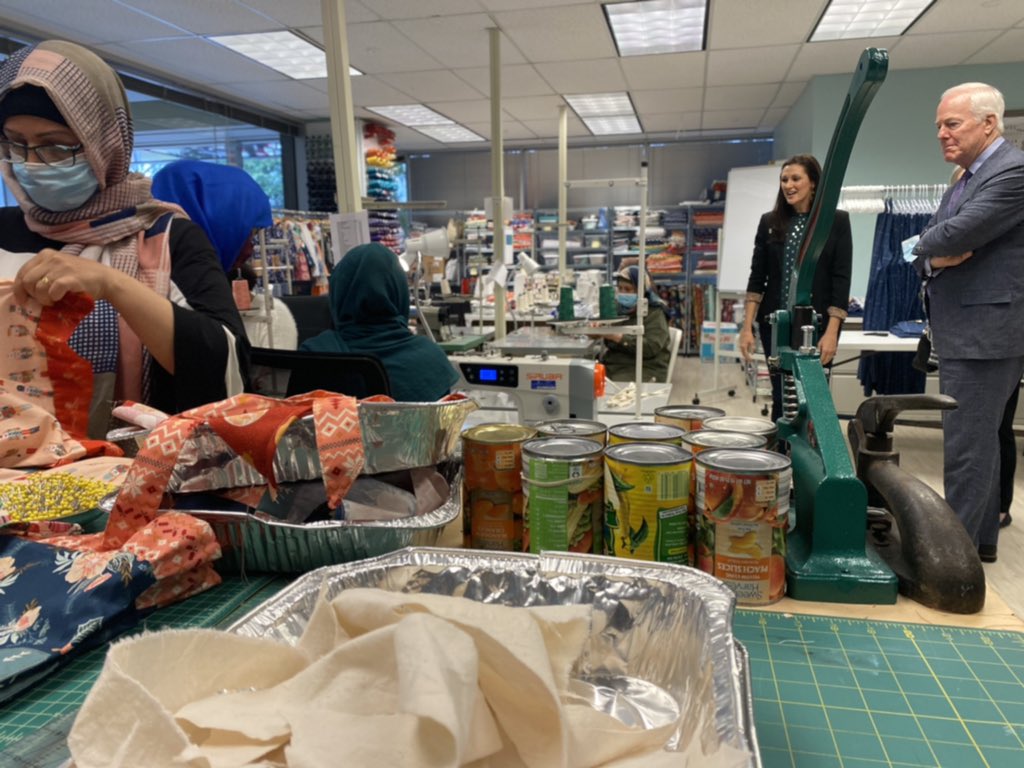 DALLAS (WBAP/KLIF) – U.S. Senator John Cornyn joined DFW area Afghan Special Immigrant Visa holders, and refugee resettlement organizations on Friday at the Northwest Community Center in Dallas to discuss the resettlement process.
The roundtable touched on the resettlement process to assist SIV holders with job-skills training, mentoring, language learning, and additional services.
Leaders from the Northwest Community Center, International Rescue Committee in Dallas, Refugee Services of Texas, Combined Arms, and No One Left Behind participated in the roundtable.
The Senator toured the NCC, including the Vickery Trading Company, to see their support services and facilities.
"Many of these immigrant visa holders are in fear for their lives," said Senator Cornyn. "And I think we have a moral obligation to help them escape the Taliban."
In August, the Biden Administration withdrew U.S. military troops from Afghanistan.
In Congress, Senator Cornyn sponsored the Honoring Our Promises through Expedition for Afghan SIVs Act of 2021 to expedite the immigration process for Afghan interpreters and translators who assisted U.S. forces in Afghanistan. The legislation waives the requirement to undergo a medical exam for individuals who are otherwise eligible for special immigrant status under the Afghan Allies Protection Act of 2009 and ensures that Afghan SIVs receive medical examinations as soon as possible after being admitted into the United States.
Copyright 2021. WBAP/KLIF News. All Rights Reserved.