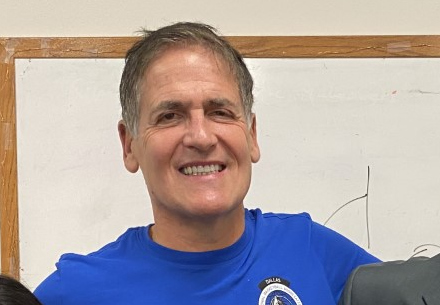 DALLAS (WBAP/KLIF) – Dallas Mavericks Owner Mark Cuban is standing by the team's vaccine requirement for home games this season, despite Governor Abbot's ban on COVID related mandates.
"I'll buck the Governor rather than buck my customers who are immunocompromised or cancer survivors," Cuban told WBAP/KLIF on Monday. "I would rather deal with the government than deal with somebody that doesn't have a choice in whether or not they were a cancer survivor."
The Mavs are requiring fans to show proof of COVID vaccination or a negative COVID test before entering the arena. Amid declining COVID trends, Cuban said the policy could eventually be lifted.
"We won't do that until we have all the protections in place for all of our fans who are cancer survivors or immunocompromised."
The team's home opener is set for Tuesday night against Houston.
LISTEN to Clayton Neville's story below:
Copyright 2021. WBAP/KLIF News. All Rights Reserved.