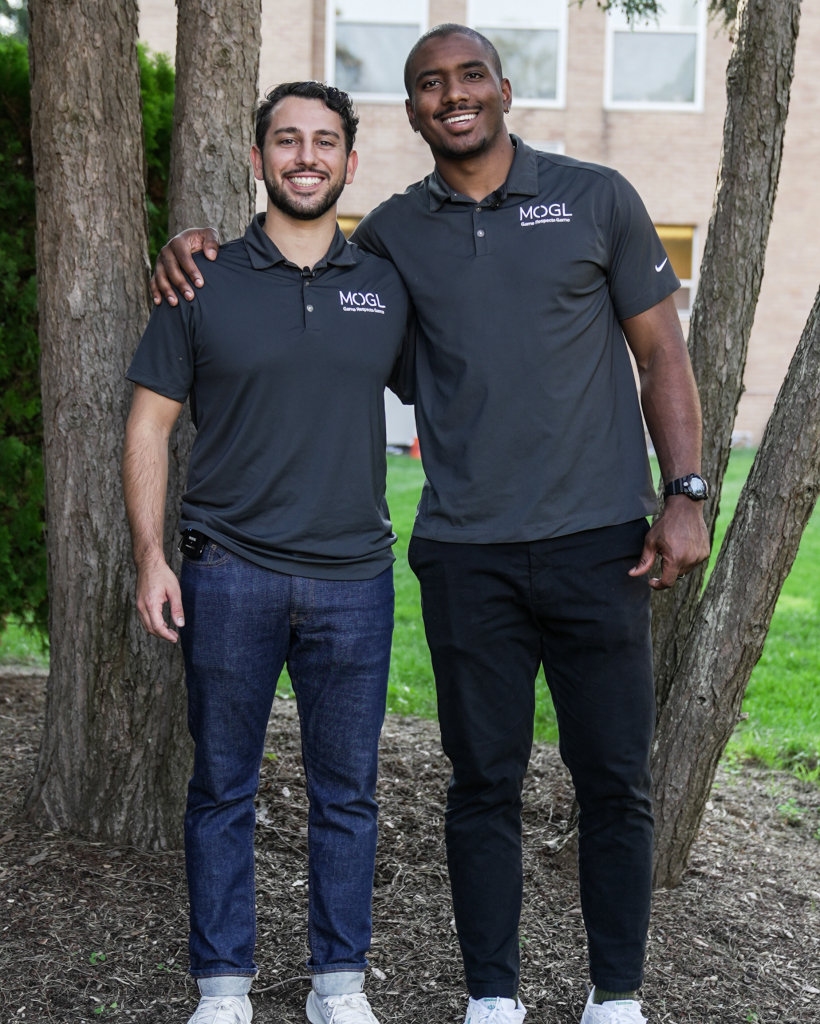 DALLAS (WBAP/KLIF)- A "Name, Image and Likeness" marketplace is in town this week hosting educational seminars and events for athletes.
Texas NCAA athletes are now monetizing their "NIL".
NIL activity is increasing locally with influencer platform MOGL in Dallas and Austin this week hosting educational events from November 15-17 for any businesses or athletes interested in joining the new NIL space.
MOGL, is the first fully functional platform that allows companies to connect with athletes for brand deals and complete the transaction in a compliant way.
Dallas-based MOGL Director of Marketing Zoe Haugen is spreading the word to small businesses in need of putting a face to their campaign.
"I'm here in Dallas to just make it known to companies, to athletes, how huge of a milestone it is for these companies to be able to use these athletes to promote their own brands and how important it is for athletes to be able to use their personal brands for profit," said Haugen.
Co-Founder and CEO Ayden Syal said he is excited to raise awareness.
"We're hosting a couple events throughout the week in order to walk them through the MOGL platform answer any questions they have about Name Image and Likeness, to understand the value of marketing with collegiate athletes," said Syal.
Starting in July this year, Texas joined a growing list of states that saw their NIL legislation go live first.
Governor Greg Abbott signed Senate Bill 1385 allowing intercollegiate student-athletes the ability to earn compensation for the use of their NIL in the State of Texas.
Texas high school athletes are still prohibited by the law.
MOGL Chief Athletic Officer Brandon Wimbush says former college athletes missed out on the potential to earn millions.
"As a former quarterback at the University of Notre Dame, I just missed out on a phenomenal opportunity," said Wimbush. "For the brands and local businesses that surround these college markets, where tons of value is driven by these collegiate athletics, it's even more of an eye-opening new space to be involved in..these local businesses should see this as a new influencer group that can help promote and bring brand awareness to their companies and to their businesses," he said.
Former Stanford University football player and MOGL Compliance Officer Khalil Wilkes explains that maintaining legality in brand deals is essential.
"MOGL's technology automatically sends completed forms and contracts to the respective school's compliance office before the deal is done," Saif Wilkes.
Not only can athletes get paid through the MOGL platform, they can also gain access to programs they otherwise wouldn't have.
MOGL has also partnered with an organization called "Every Kid's Sports", in order to foster and promote the accessibility of local youth athletic programming, for all youth athletes, regardless of their family's income.
For more information on upcoming events, visit MOGL's social media or website, www.mogl.online.