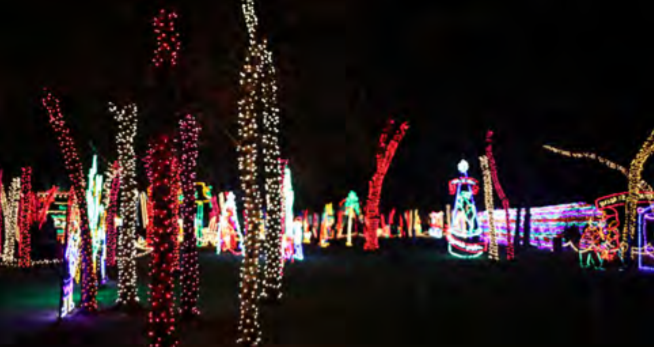 GRAND PRAIRIE (WBAP/KLIF News) – The annual Grand Prairie Lights attraction is now open for business and will run until the end of the year.
Located along the shores of Joe Pool Lake, the popular event allows patrons to walk through stunning indoor and outdoor displays lined with millions of holiday-themed lights.
Families can get their kids pictures with Santa and concession can be purchased at the Holiday Village.
Patrons can also attend the event via a drive-thru as well as Holiday Village Carnival Rides and the Magical Walk-Thru Forest.
Unlike many events that were canceled across North Texas amid the height of the COVID-19 pandemic in 2020, the Grand Prairie Lights offered residents a drive-thru only experience.
The event starts at 6 p.m.
Click here for tickets and more information.
Copyright 2021. WBAP/KLIF News. All Rights Reserved.