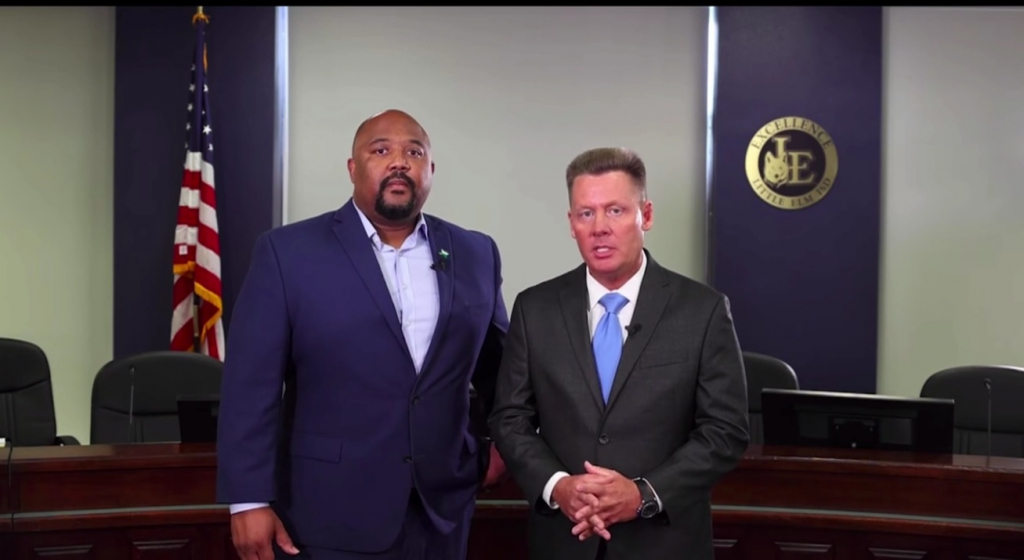 Little Elm, TX (WBAP/KLIF) – In the wake of a melee that occurred inside Little Elm High School last week, the town of Little Elm has created a fact-checking website.
'LittleElmFacts.org' as its called states that its purpose is to "address and clarify distortions, misinformation, and falsehoods" surrounding the incident.
On November 19, students had the okay to stage a peaceful walkout over an alleged sexual assault at the school.
Little Elm Police were present to ensure an orderly demonstration, but school officials say that the planned peaceful walkout turned ugly from the outset.
Little Elm Mayor Curtis Cornelious and Little Elm ISD Superintendent Daniel Gallagher appear on the new website in a video that was recorded just days after the chaos at the school.
The officials say the video that went viral on November 19, lacks context in what led to the chaos. They allege that some students had tried to break into administrative offices and spit on police officers among other things that they labeled as "crimes."
Copyright 2021 WBAP/KLIF. All rights reserved.