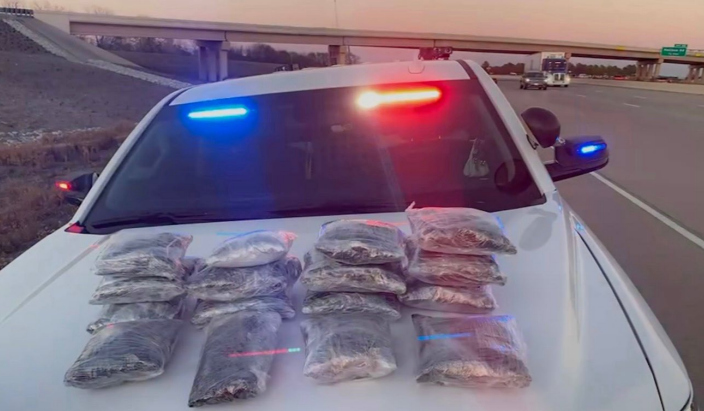 MCKINNEY (WBAP/KLIF) – A traffic stop in Collin County led to the discovery of 21 kilograms of methamphetamine.
According to the Collin County Sheriff's Office, a deputy with the North Texas Sheriff's Criminal Interdiction Unit conducted a traffic stop on U.S. 75 in Collin County on Monday. The meth was found inside the vehicle.
The Sheriff's Office said Tuesday that a Mexican national, identified as Ernesto Chavez of Grand Prairie, was arrested and is currently being held in the Collin County Detention Facility with a $750,000 bond.
The North Texas Sheriff's Criminal Interdiction Unit is a multi-agency initiative that combats the flow of illicit narcotics and human trafficking into the North Texas region. The Sheriffs of Collin, Grayson, Hunt, Parker, Rockwall, Smith, Tarrant and Wise counties have worked collaboratively to seize narcotics on the open highways of North Texas since 2017.
Copyright 2021. WBAP/KLIF News. All Rights Reserved.