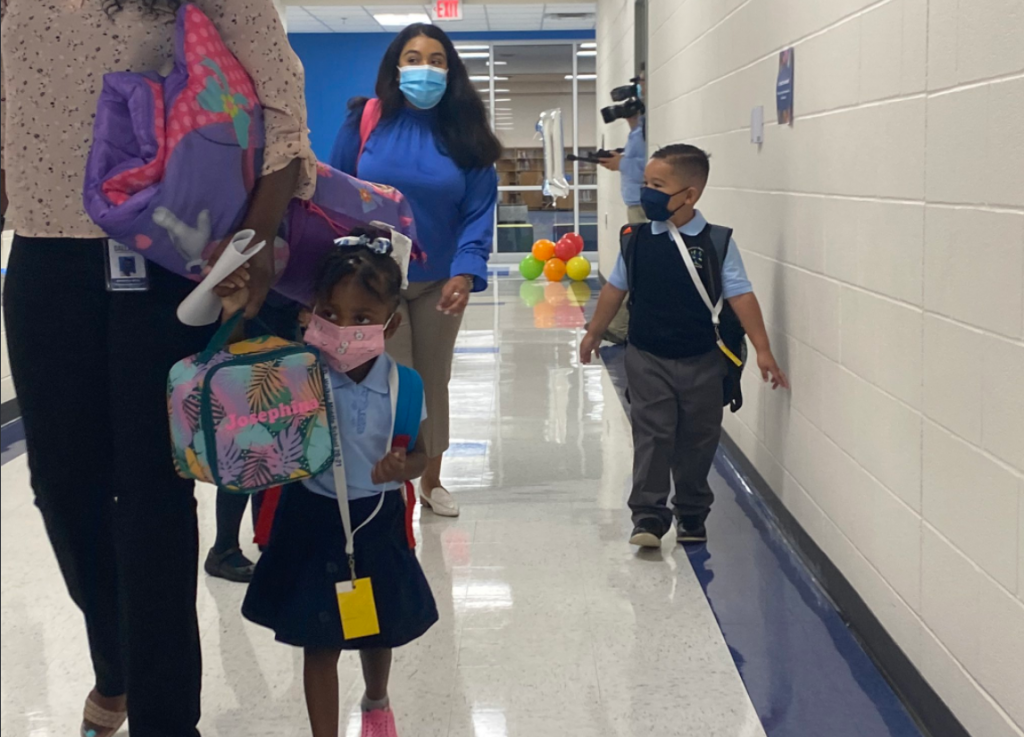 DALLAS (WBAP/KLIF News) – Starting January 17th 2022, Dr. Martin Luther King Jr. Day, Dallas ISD students and staff will have the option of whether to wear a mask on campus.
Superintendent Dr. Michael Hinojosa said the district will drop its mask requirement pending the COVID case numbers remain stable.
"Once the protocol is lifted, we will move to recommending masks be worn in school and offices for the safety of students and staff," said a district statement.
Hinajosa has pointed to current COVID-related statistics and the availability of vaccines for younger children as the reason for the change.
The decision comes amid renewed concerns about another wave of infections due to the Omicron COVID-19 variant out of South Africa.
The nation's top health officials have urged calm and not panic as researchers learn more about the new variant, which has been detected in a woman in Harris County.
Dallas ISD is one of several larger school districts in Texas that has ignored Governor Greg Abbott's ban on mask mandates by government agencies.
The U.S. 5th Circuit Court of Appeals restored Abbott's ban last week, after federal judge struck it down, ruling the order discriminated against students with disabilities.
Copyright 2021. WBAP/KLIF News. All Rights Reserved.