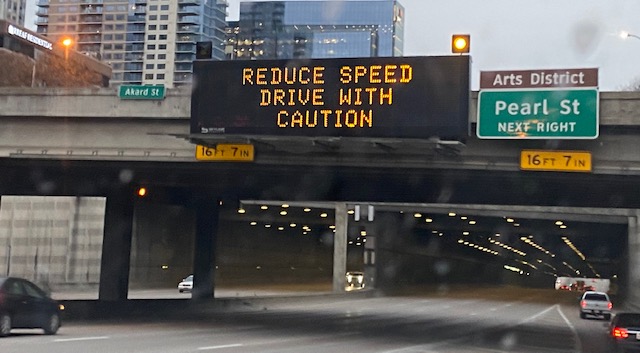 DALLAS (WBAP/KLIF) – The Dallas Police Department is investigating its second suspected road rage shooting in less than a week.
According to DPD, a 54-year-old man was killed and his 17-year-oldson was hurt after being shot while driving on Central Expressway near Woodall Rogers late Monday night.

Research released this week from Austin-based insurance comparison site The Zebra revealed that 1 in 5 Texas drivers find themselves logging fewer miles and experiencing more frustration behind the wheel since the COVID pandemic took hold.
"Compared to 2019, drivers are "more triggered" across the board as far as what frustrates them," said Zebra's Danielle Marchelle. "Distracted drivers make two in three Texas drivers angriest while on the roads, and they're most likely to feel frustrated on highways or freeways."
Dallas Police said that the victim and the suspect were involved in a road rage incident prior to Monday night's shooting. The suspect continued Northbound on N. Central Expressway in a dark-colored vehicle.
The Dallas Police Department is asking for anyone with information regarding the investigation to come forward.
Copyright 2021. WBAP/KLIF News. All Rights Reserved.