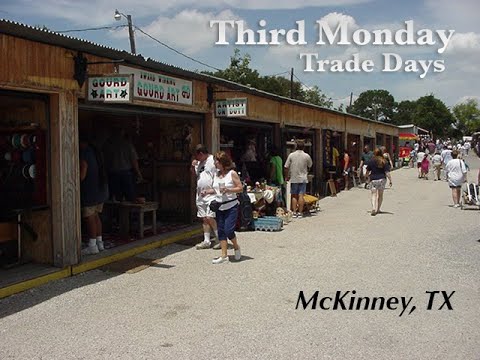 Dallas (WBAP/KLIF News) — Third Monday Trade Days in McKinney, one of the oldest and largest monthly trade days in North Texas, will close for good after its final operating weekend Dec. 17-19. The market operates over the Friday, Saturday and Sunday before the third Monday of each month.
Third Monday Trade Days traces its roots back to the 1870s. The flea market is located on University Drive in the Buckner Community, the first county seat of Collin County.
Spokeswoman Karen Lewis says the land will be sold.
The market's website explains, "The property's pivotal location would be more productively used and beneficial to the community as a whole and the city if used by businesses open daily rather than used by a business that is open only three days a month."