(WBAP/KLIF) — More details are emerging in the case of a fallen Mesquite police officer. Court records indicate that officer Richard Houston responded to a domestic dispute at Albertson's parking lot when he was killed.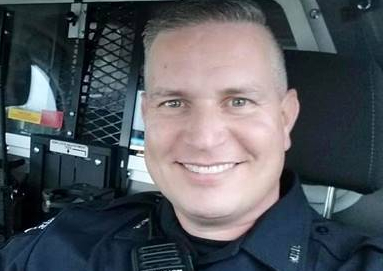 37-year-old Jamie Jaramillo of Balch Springs was seated in a pick-up with another woman, when his wife and daughter pulled up in another vehicle to confront him about an affair with the woman. As the Officer Houston approached the pick-up to talk to Jaramillo, the man pulled a gun, shot the officer twice, and then turned the gun on himself.
Jaramillo's wife, 43-year-old Juventina Vasquez Bences, then retrieved the gun and threatened to shoot the woman in the pick-up. According to the Dallas Morning News, Houston's body camera footage shows Bences retrieving a gun and walking to the woman's car.
Jaramillo's daughter confirmed that her mother charged at the woman. Bences has been arrested and is in the Dallas County jail on a $100,000 bond.
Listen to WBAP/KLIF report:
(Copyright 2021 WBAP/KLIF Newsroom News. All rights reserved. Contains material from the Dallas Morning News.)