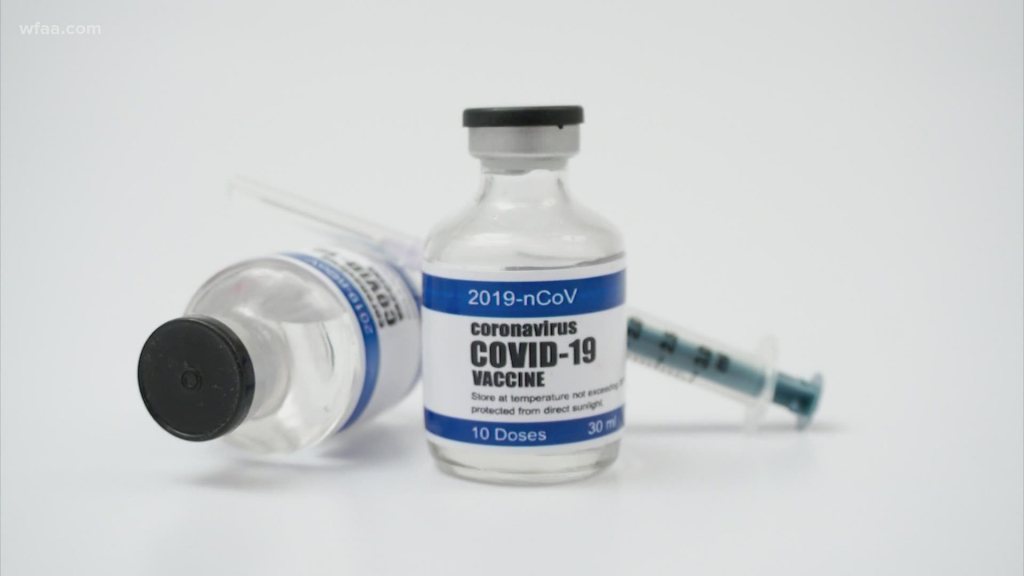 NEW YORK (WBAP/KLIF News) – Pfizer and BioNTech said a third dose of its COVID-19 vaccine offers protection against the new Omicron variant.
In a statement released Wednesday morning, the pharmaceutical giants said while two doses may not be protective enough to prevent infection, studies showed the booster shot increased patient's virus-fighting antibodies 25-fold.
Pfizer said that two doses of its vaccine may still protect against severe forms of the illness.
The company said it's working on an omicron-specific vaccine in case it will be needed later on.
Researchers are still investigating how the Omicron variant, which was first detected in South Africa weeks ago, impacts human beings.
Until that information is learned, the nations top health officials and scientists encourage vaccinations.
"Broad vaccination and booster campaigns around the world could help us to better protect people everywhere and to get through the winter season. We continue to work on an adapted vaccine which, we believe, will help to induce a high level of protection against Omicron-induced COVID-19 disease as well as a prolonged protection compared to the current vaccine," said Ugur Sahin, M.D., CEO and Co-Founder of BioNTech.
Pfizer's findings are preliminary and have not undergone a scientific review.
Click here to read the full statement.
The omicron variant has been detected in Texas.
Harris County health officials reported the case as a fully-vaccinated woman in her 40s who hadn't traveled recently.
Copyright 2021. WBAP/KLIF News. All Rights Reserved.