WASHINGTON D.C. (WBAP/KLIF News) – The late poet and civil rights activist Maya Angelou is the new face of the U.S. quarter.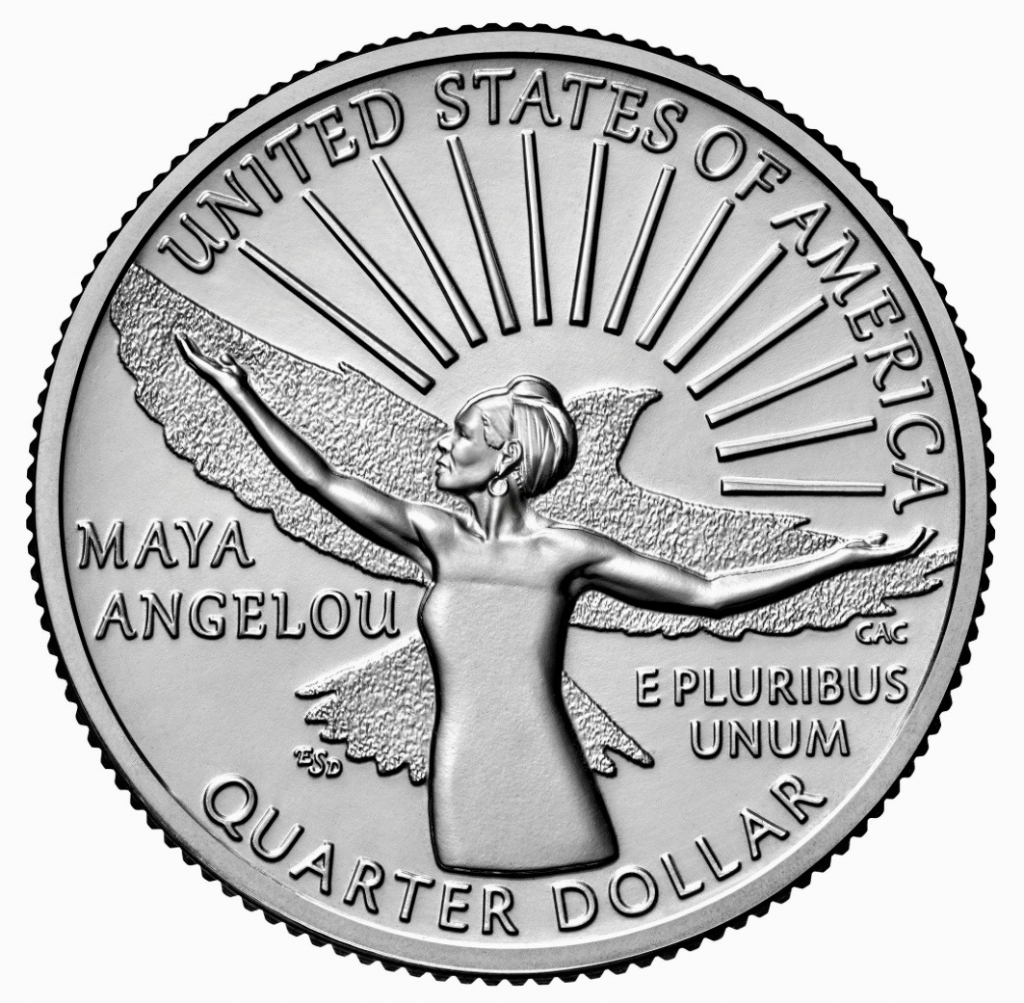 It's the first in a series of coins from the United State's Mint's American Women Quarters Program.
Angelou is the first black woman to appear on the quarter.
The author shot to fame with her first book "I Know Why The Caged Bird Sings" in 1969. She went on to public more than 30 bestselling titles.
Angelou's career spanned dance, theater, journalism and social activism.
She served as the northern coordinator of the Southern Christian Leadership Conference at the request of Dr. Martin Luther King.
In 1992, Angelou read her poem "On the Pulse of Morning" at the 1992 inauguration of President Bill Clinton and was the first black american woman to present one at the ceremony.
She received more than 30 honorary degrees, including one from the University of North Texas, and was inducted into the Wake Forest University Hall of Fame for Writers.
President Barack Obama honored her with the Medal of Freedom in 2010.
Angelou died in 2014 at the age of 86.
The Mint shipped the coin to banks nationwide this week.
It's the first of 20 quarters to be issued over the next four years honoring women and their achievements in American history.
Copyright 2021. WBAP/KLIF News. All Rights Reserved.