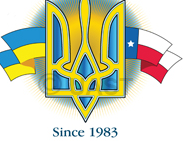 DALLAS (WBAP/KLIF) – Ukrainian-Americans in DFW are asking that the world pay close attention to the threat of a Russian invasion of Ukraine.
Russian troops have been built up on the Ukrainian border for months as Russian President Vladimir Putin makes clear his demands that no former soviet countries join NATO.
According to Chrystya Geremesz, the Founder of the Ukrainian American Society of Texas, Ukrainians are concerned.
"We don't give up very easily so we will fight," said Geremesz. "But it's going to be devastation."
The escalated tensions come as Putin demands that no former Soviet country join NATO.
"This is democracy versus dictatorship," Geremesz said.
The North Texas group isn't preparing yet to welcome Ukrainians who leave the country, but is relying on prayer and awareness to make a difference.
The State Department is encouraging staff at the U.S. embassy in Kyiv to start leaving the country.
Copyright 2021. WBAP/KLIF News. All Rights Reserved.