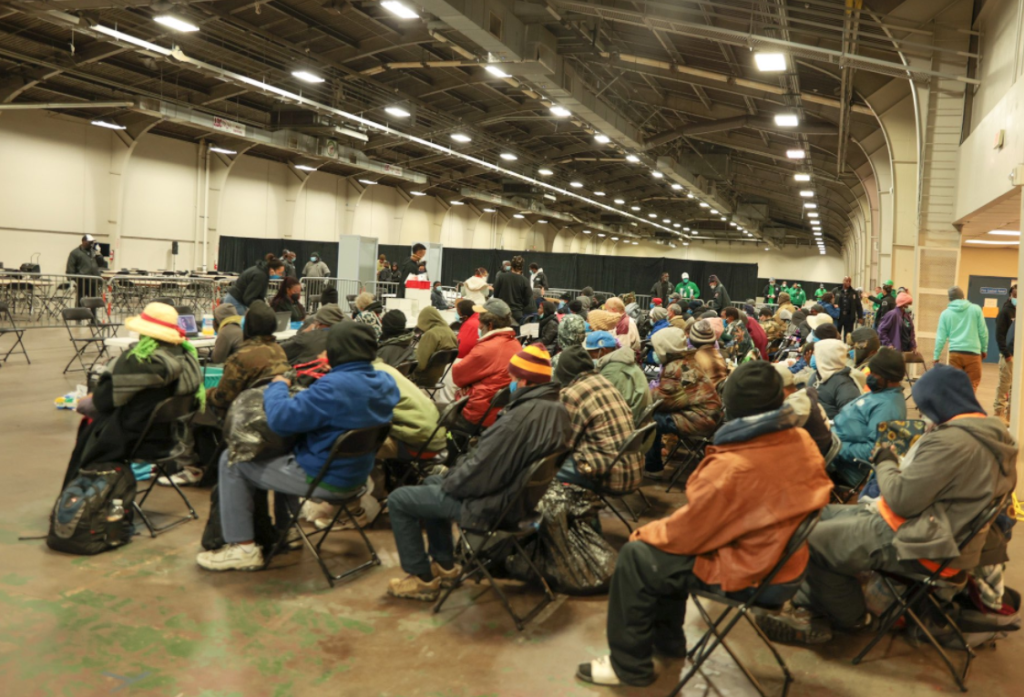 DALLAS (WBAP/KLIF)- The City of Dallas, OurCalling and other partners opened an inclement-weather shelter at Fair Park to accommodate those experiencing homelessness.
Wednesday afternoon, outreach teams from OurCalling visited encampments and bussed homeless individuals to the Automobile Center, the city of Dallas designated as an overnight shelter.
Through the weekend, OurCalling staff will be on site 24 hours a day, working to make sure the most vulnerable of our community will be safe.
OurCalling – along with its local partners, businesses and churches in the Dallas area – will provide the necessary services for the homeless coming to Fair Park. Morning coffee along with breakfast, lunch and dinner will be served. Medical care will come from Dallas Fire-Rescue and Watermark Health. Mental health services will be available through Integrated Psychotherapeutic Services.

OurCalling care staff will be interacting with individuals to provide long term solutions to their homelessness, including immediate placement into a number of programs.

Even while OurCalling care staff are operating the emergency inclement-weather shelter, OurCalling's Search & Rescue teams also will be out in the community, seeking to bring homeless individuals out of the cold to the shelter.

Any financial support the community can provide will be graciously accepted. Learn more at ourcalling.org/cold