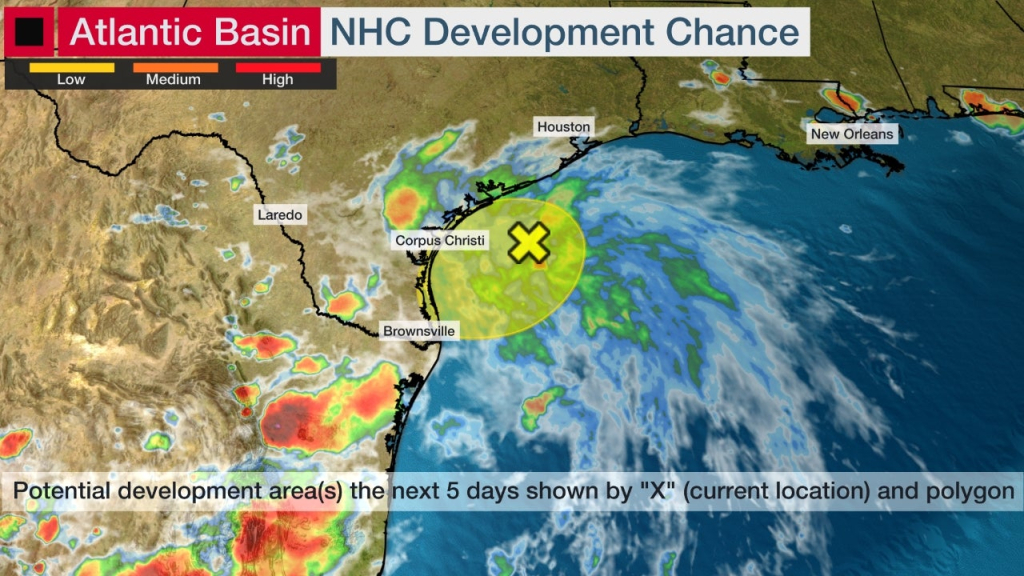 NATIONAL WEATHER SERVICE – (WBAP/KLIF ) – The National Hurricane Center is closely watching a tropical disturbance that is sitting along the entire Texas coast east into far west Louisiana. Heavy rainfall is expected this weekend in the South Texas Valley up east through Houston, and forecasters say they expect as much as 6-10 inches of rain could fall, causing local flooding possibilities.
The rest of the Gulf Coast can expect showers and storms; the system, expected to drift west-southwest in the next several days. National Hurricane Center says the system could move inland and over Texas by Sunday morning.

It suggests residents or travelers in South or East Texas stock up on storm supplies in case flooding does occur. In North Texas, a 20 to 30 percent chance of showers is possible, at this point, beginning Wednesday.
(Copyright, All Rights Reserved, WBAP/KLIF 2022)